Spirits

Wizards

Factions

Storylines
---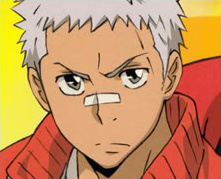 Sora Senshi (空戦士, Sora Senshi) is a 17 year old male spirit making him one of the rarest spirits in the series, he is considered extremely powerful in the eyes of DEM and Ratatosrk and they have tried many times to eliminate him. He is one of the main characters in the fanon storyline Date A Live: Skies, it has been stated that Sora is the most powerful spirit in the entire series and has never lost a fight.
What's your favorite Angel?
The DAL Fanon Wiki does not claim ownership of Date A Live, which is the property of Koshi Tachibana and others in the production of Date A Live. This wiki does not claim ownership of any of the images, videos, or audio files on this website, unless specified by the user, they are the property of their original owner.
Ad blocker interference detected!
Wikia is a free-to-use site that makes money from advertising. We have a modified experience for viewers using ad blockers

Wikia is not accessible if you've made further modifications. Remove the custom ad blocker rule(s) and the page will load as expected.